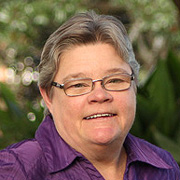 Hello, my name is Kimble Vardaman and I am a web developer specializing in the Drupal Content Management Framework and I advocate the seemingly lost school of "Don't Make Me Think" web development.
Lately, web design seems to be dictated by board members who make decisions based on a mockup presented in print like a magazine cover. That might make a person buy a magazine, but it does not keep a person coming back in the world wide web. The user experience is what keeps people coming back. A website must be intuitive and lead people easily to what they came to find. Providing that experience is my mission and my talent.
I am webmaster at a small, private college, but recently decided to shift toward full time freelance work to have more control over the projects with which I choose to work. I believe my talents are more useful to entities where the website(s) are controlled by people who are in tune with and conscientious about their visitors' experience.
I have 20 years of experience in web development and 12 years of experience with Drupal, and have worked with a variety of proprietary content management systems, including a few of my own design and Wordpress.